Maximum Protection Of Your Family's Future
Creating an effective estate plan can be one of the most important gifts you can offer your family. Through the proper completion of all necessary estate planning documents, you may be able to save your family great heartache and confusion in the future, all while ensuring that the maximum amount of your estate remains in family hands. At Calton Hamman & Wolff, P.C., our Billings estate planning lawyers leverage more than 60 years of total experience to help you address the various documents related to the estate planning process. Whether you are a newlywed couple interested in creating your initial estate plan or are advanced in age and wish to review an existing plan, our attorneys have the knowledge and dedication needed to help you ensure the maximum protection of your family's future.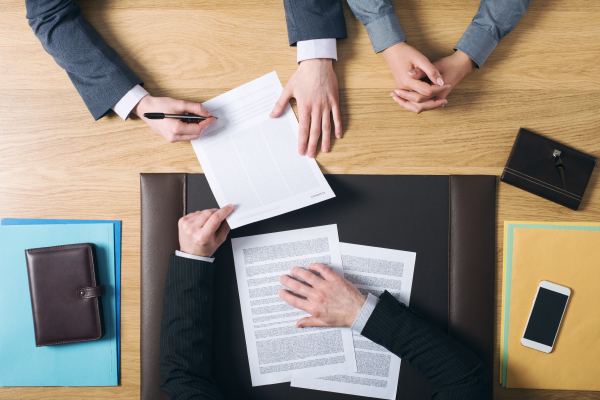 Attending To Every Detail Of Your Estate Plan
Our experience allows us to offer detailed advice on the proper research and completion of all necessary planning documents, including:
Wills
Trusts
Durable powers of attorney
Health care powers of attorney
Living wills
Guardianships and conservatorships
Whatever the size of your estate may be, we work to help you create the most effective plan possible while striving to limit your tax liability and the confusion your family may experience in the future. Whether you require assistance in the initial estate planning stage or simply wish to review an existing plan, our staff takes great care to offer the informative and timely advice you need to ensure your family's protection.
Comprehensive Probate Guidance
In an effort to help you avoid lengthy probate proceedings, our staff offers detailed advice on the various steps in the process, including the settlement of the estate, payment of creditors, distribution of assets to beneficiaries and termination of joint tenancies.
Contact our office online, or call us at 406-206-4827 to discuss your specific estate planning and probate concerns.
Contact Us Today
Talk with an experienced lawyer about your case
To discuss your specific legal concerns and learn how we can be of assistance, please call us at 406-656-0900 or email our law office.
DISCLAIMER: The information you obtain at this site is not, nor is it intended to be, legal advice. You should consult an attorney for advice regarding your individual situation. We invite you to contact us and welcome your calls, letters and electronic mail. Contacting us does not create an attorney-client relationship. Please do not send any confidential information to us until such time as an attorney-client relationship has been established.