FREQUENTLY ASKED QUESTIONS
At Calton Hamman & Wolff, P.C., we handle a wide range of estate planning matters for clients in Billings and throughout Montana. Our attorneys are here to answer any questions you may have about the estate planning process. Following are a few commonly asked questions about estate planning in Montana: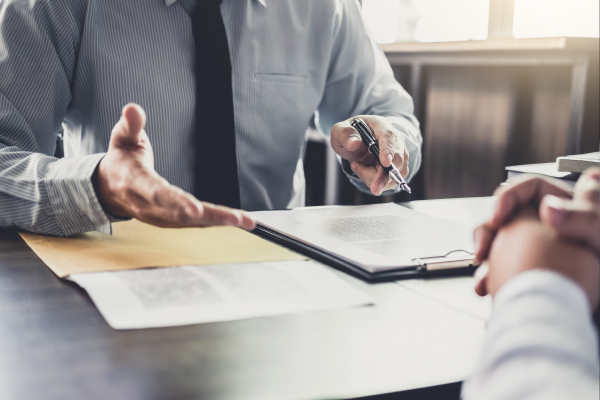 What Does My Estate Include?
Your estate is simply everything you own, including bank accounts, real estate, retirement accounts, life insurance policies and personal possessions.
Who Should Have A Will?
Wills are not only for the elderly or the wealthy. Any adult with assets can benefit from having a will. For those with minor children, having a will is especially important. By establishing a will, you can rest assured that your assets will be distributed in the manner of your choosing, and your minor children will be placed in trusted hands in the event you are no longer able to care for them.
What Happens When A Person Dies Without A Will?
When a person dies without a will, their wealth and assets are distributed in accordance with Montana intestate succession law. The law is rigid and does not take into account the personal wishes of the decedent or family dynamics. No special provisions are made for types of property and the desire of heirs to possess them — all property is treated the same. If a parent of minor children dies without a will, a court will appoint a guardian to care for the children. A court's decision in regard to property and guardianship may be far from your true desires. This is why it is so important to take the step of creating a will.
 What Is A Power Of Attorney?
A power of attorney is a written document that gives one person the authority to act in place of another person, in the event the second person can no longer make those decisions for himself or herself. Power of attorney is broadly categorized into medical and financial powers of attorney.
To learn how the law applies in your specific situation, please contact our law offices online or by telephone at 406-206-4827.
Contact Us Today
Talk with an experienced lawyer about your case
To discuss your specific legal concerns and learn how we can be of assistance, please call us at 406-656-0900 or email our law office.
DISCLAIMER: The information you obtain at this site is not, nor is it intended to be, legal advice. You should consult an attorney for advice regarding your individual situation. We invite you to contact us and welcome your calls, letters and electronic mail. Contacting us does not create an attorney-client relationship. Please do not send any confidential information to us until such time as an attorney-client relationship has been established.