Experienced Guidance
For Probate In Montana
If you have recently lost a family member, you may have questions and concerns about the probate process. What are my inheritance rights? How can I make sure my loved one's wishes are carried out? The probate process is complex and there is much at stake, but an experienced attorney can make it simple and straightforward for you while protecting your interests.
At Calton Hamman & Wolff, P.C., in Billings, our attorneys have more than 60 years of combined experience handling probate and estate administration matters. Whether you live here or are from out of state and have interest in an estate in Montana, we are here to provide you with the knowledgeable guidance and strong advocacy you need.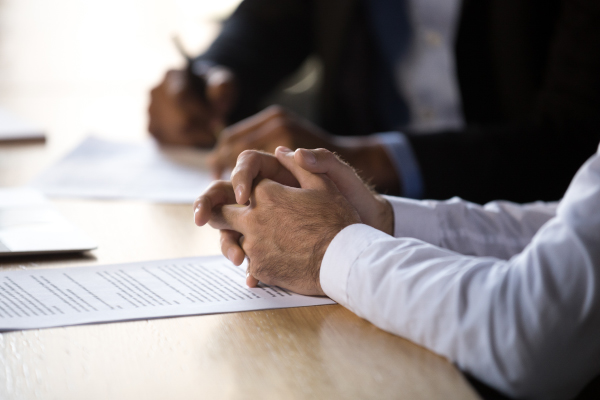 The Probate Process
When a person passes away, probate is the process by which that person's legal and financial affairs are settled. Some of the key elements of the probate process include:
An accounting of estate assets
Notify heirs and beneficiaries
Collect debts owed to the estate
Pay taxes and creditors to the estate
Distribute estate assets in accordance with a valid will
Probate draws many parties into the same legal proceeding, many with competing interests. Disputes are common, and often pit one family member against another. We apply creative solutions to resolve family estate disputes in a cost-effective manner that preserves harmony between parties to the greatest possible extent. We are skilled negotiators but are always prepared for strong litigation.
Talk With An Experienced Probate Attorney
We are here to help you understand your rights and options in regard to probate in Montana. To arrange your initial consultation, please contact our law offices online or by telephone at 406-206-4827.
Contact Us Today
Talk with an experienced lawyer about your case
To discuss your specific legal concerns and learn how we can be of assistance, please call us at 406-656-0900 or email our law office.
DISCLAIMER: The information you obtain at this site is not, nor is it intended to be, legal advice. You should consult an attorney for advice regarding your individual situation. We invite you to contact us and welcome your calls, letters and electronic mail. Contacting us does not create an attorney-client relationship. Please do not send any confidential information to us until such time as an attorney-client relationship has been established.